Celebrate & remember those special moments with Brandwell Moller
We have proudly helped create trophies, badges and awards for businesses and community groups throughout New Zealand for over 40 years.
From badges and pins, to engravings, signage, plaques and crests, to trophies and medals, you name it, we provide it and can help you celebrate it. We work with businesses, sports clubs, schools and community organisations throughout the country.
We like to bring easy communication and great delivery with every order, which means we have lots of repeat business. See why people pick Brandwell Moller and order with us today.
Trophies, Cups, Medals & Badges
Get pre-made or custom trophies and awards for your events.
We work with schools, businesses, and clubs and societies throughout New Zealand. With over thirty years in the trade, we know there's more to awards than meets the eye, and with a little forward-thinking, we deliver. Let us know your budget and we'll let you know what's possible and give you an estimated timeline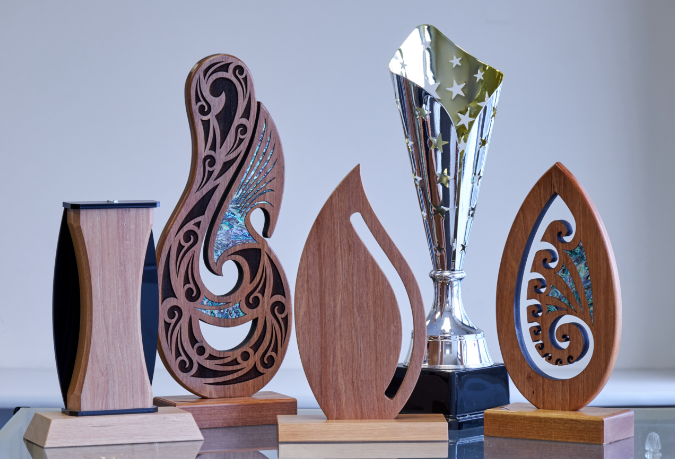 Ordering is easy
Just let us know your budget and we'll let you know what's possible.
Whether it's a batch of 2000 badges, a custom-made engraved trophy, a wooden wall plaque or 50 custom-coloured badges to match a school uniform, Brandwell Moller can help. We design and supply signs, bronze and brass plaques, cups, trophies, crests, awards, acrylic honours boards, name badges, lapel badges, medals, key rings, and much more.
Get a free quote from our friendly team today.